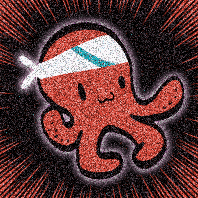 They say it's better late than never, but then again who are "they"? Crazy people that's who. Totally CRIT is back, and if this episode feels like a throwback that's because it is! Recorded in August the gremlins have only just finished stitching it together for your ears only. 
John, Chris and Rob kick the show off with our usual round of What the CRIT, where their discuss what they've been up to lately. The boys move swiftly on to talking about the Interplantario, they have a mull over it's classification with the Limited Insertion and Soldier of Fortune extras. Have some list building ideas, while looking at the missions and discuss the two-tier system with the top tier facing off in a swiss tournament before the winner plays a finale against the best of the rest. And let's not even talk about the terrain... 
FAQ, sees the boys discuss the last FAQ update and how the changes affect the game; next up sees them have a quick chat about GenCon, what happened there and what their favourite pieces of news were. Before finally rounding off the show with a little community news and sign-off.